"Alien Police Can't Handle Expected Crowds"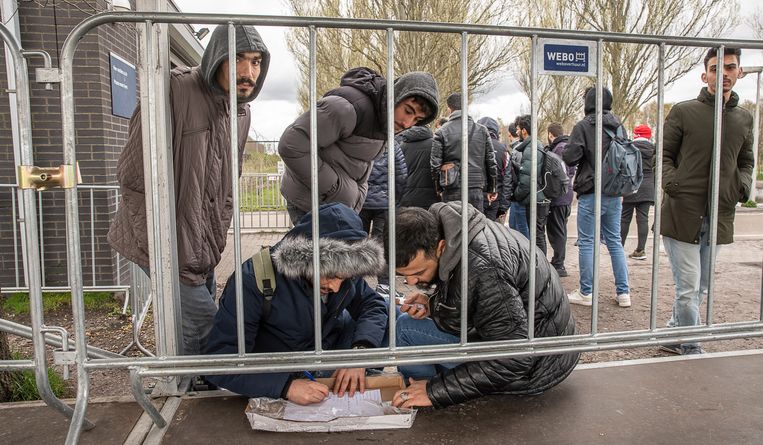 State Secretary Eric van der Burg (Asylum) is not authorized to simply send asylum seekers back to Italy, even if they entered Europe via that country. This the Council of State determined this morning.
Currently, more and more boats with migrants are leaving Tunisia for Europe. If the boats do not sink, they mainly arrive on the Italian island of Lampedusa.
The number of asylum applications per hundred thousand inhabitants is lower in Italy than in Germany or the Netherlands. This indicates that many asylum seekers continue their journey, whereas according to the so-called Dublin conference, asylum seekers must apply for asylum in the country of arrival.
Sending asylum seekers back to Italy could therefore be a way to reduce the number of asylum seekers in the Netherlands. But the decision of the Council of State concerning a Nigerian asylum seeker and a man who claims to be from Eritrea puts an end to this.
According to the Council, the Italian authorities do not provide shelters for asylum seekers that guarantee basic needs such as shelter, food and running water. It is against human rights.
And that is why, in the opinion of the Council of State, Van der Burg and the enforcement bodies under his administration should still process these asylum applications – which Italy should in fact process itself. based on the European Dublin Regulation.
In a response, Van der Burg says he hasn't sent people back to Italy since late last year, because of poor Italian collection capacity. 'II am in talks with my Italian colleague and the European Commission," said the sSecretary of State. He hopes that Italy will improve the situation and that the Commission will follow The Dublin regulation will be better respected.
Dylan van Bekkum and Remco Meijer
Also read correspondent Rosa van Gool's analysis of the asylum crisis in Italy.
"Infuriatingly humble social media ninja. Devoted travel junkie. Student. Avid internet lover."