A Pakistani court ordered Khan's release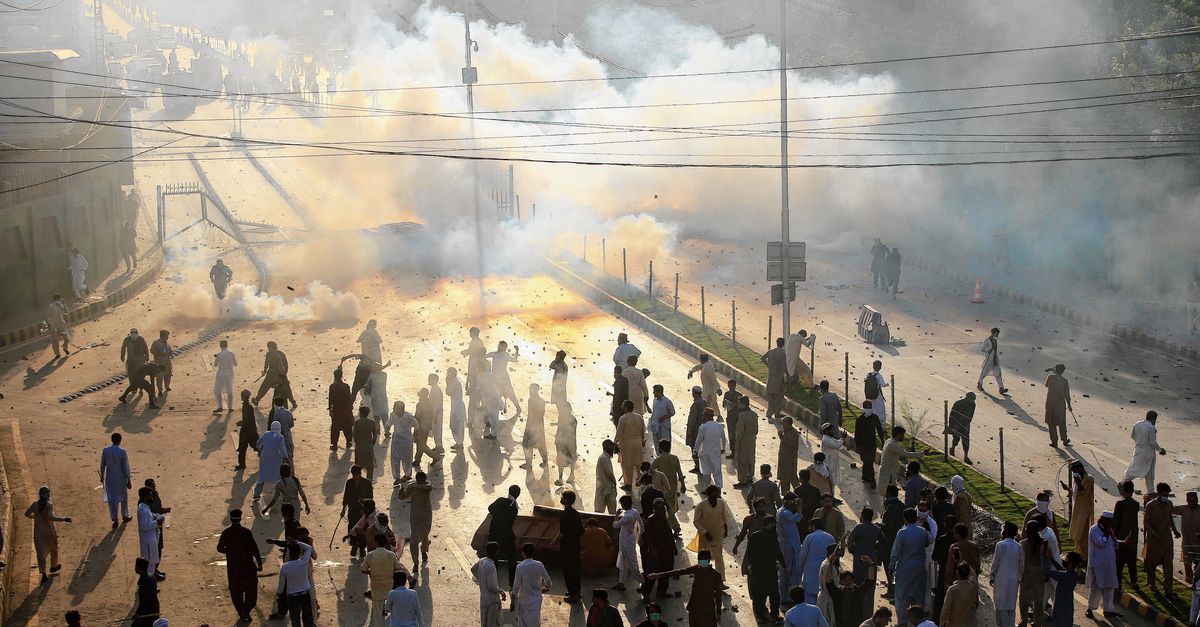 The Supreme Court of Pakistan has ruled that the recently detained former Prime Minister Imran Khan should be released. This was reported by the Pakistani media on Thursday afternoon. The arrest of the 70-year-old former head of government led to days of unrest and riots in the country.
He was arrested on Tuesday in connection with the university founded by Khan, for which pieces of land were allegedly transferred illegally. The former prime minister, who is also the leader of the largest opposition party, said the arrest was an attempt to sabotage his political campaign and prevent him from organizing demonstrations. His party called the arrest "kidnapping" and called for protests, to which thousands of supporters responded. More than 2000 protestors were arrested.
Khan now appears to be right: Pakistan's Supreme Court has declared his arrest "illegal". Khan told Thursday's hearing that he was beaten with sticks and talked about being "abducted". His arrest is one of dozens of cases filed against the former prime minister in a year.
The protests grew to the point where schools and universities were temporarily closed. At least ten protesters have been killed in clashes with the police so far. The government has blocked internet services in many parts of the country.
A movement of disbelief
Imran Khan, who was an MP for a long time, became the Prime Minister in 2018. He was ousted after a no-confidence vote in 2022 as he proved unable to cope with the country's dire economic climate. Earlier, he had already lost the support of Pakistan's main force, the armed forces. Khan called his ouster illegal and accused his successor, Shebaz Sharif, of colluding with the US along with the military.
Last March, the police had already made an attempt to nab Khan but failed. His supporters surrounded the former cricketer's house and clashed with the authorities. Eventually the police had to retreat. The fact that Khan is likely to be arrested on Tuesday is also due to the fact that he was in court for another fraud case.
Khan therefore points to Sharif's alliance as the culprit behind his arrest. In November, the opposition leader was shot in the leg during a protest march. According to Khan, a senior Pakistani soldier was responsible.
A version of this article appeared in the May 12, 2023 issue of the newspaper.
"Explorer. Devoted travel specialist. Web expert. Organizer. Social media geek. Coffee enthusiast. Extreme troublemaker. Food trailblazer. Total bacon buff."