A fire in a Velder crisis shelter reduces the sanitary facilities to ashes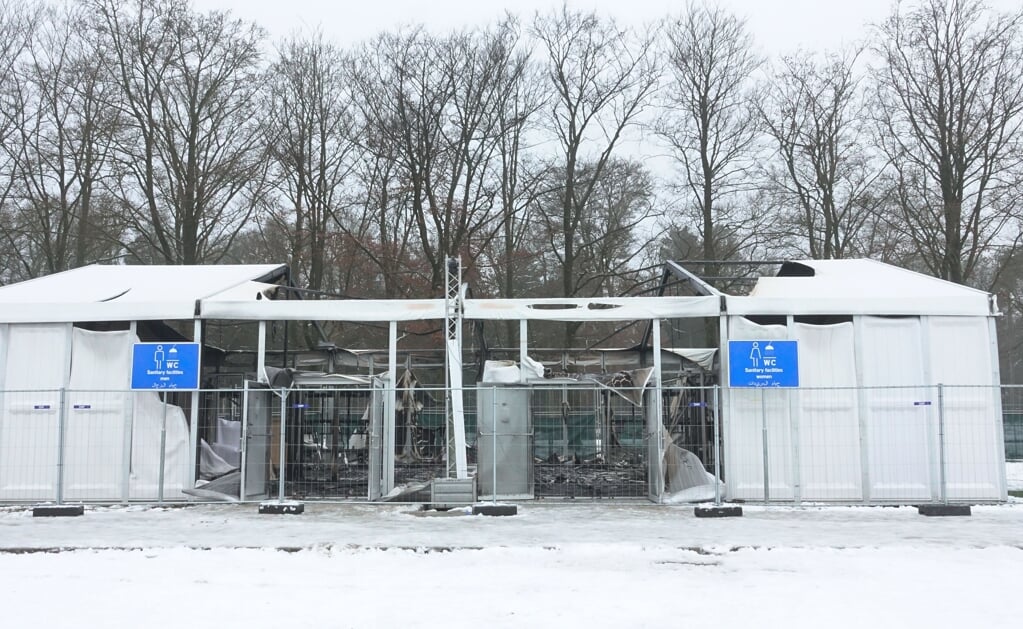 General

On the grounds of the emergency crisis shelter on the Velder estate, a sanitary building caught fire last night. The fire was discovered around a quarter to eleven last night and the fire brigade was immediately alerted. When he arrived, the tent was already on fire.
It is not yet known how the fire started. However, a spokesperson for the municipality of Boxtel has already said that there does not appear to be any intention. This is apparent from the initial findings of the ongoing investigation into the cause. "Firefighters let the tent burn in a controlled manner and ensured that the fire could not spread to other buildings," the spokesperson said. There were no injuries, but casualty assistance was organized for refugees who saw the fire.
The emergency shelter consists of around 100 living units surrounded by large tents for food, education and entertainment. But there are also several tents on both sides of the site where the 450 refugees in total can wash and shower. The space that has now gone up in flames was one of them. As a result, fewer showers were available and it was therefore quickly decided on Saturday to set up a new sanitary building.
Refugees are allowed to stay in Velder until at least February 15. This week, housing supervisors issued a written appeal to Boxtel elected officials to keep the emergency reception area open longer. So far, the municipality has not responded to this call. According to the agreements made, the camp must disappear again next month due to the breeding season and the planned parties that will follow.
"Food expert. Unapologetic bacon maven. Beer enthusiast. Pop cultureaholic. General travel scholar. Total internet buff."