A boat carrying migrants en route to Italy capsized during a rescue attempt: 30 people on board missing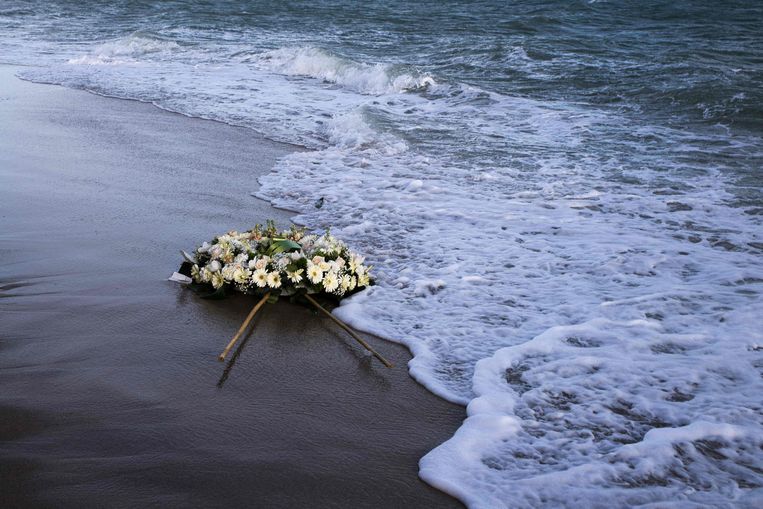 The refugee boat ran into heavy weather more than 170 kilometers north of the Libyan city of Benghazi on Saturday and called for help by phone. The organization Alarm Phone, which has an emergency number for boat people, had received the distress signal and alerted the Italian authorities, but they refused to intervene, according to Alarm Phone.
Where the boat was in distress was beyond Italian responsibility, the coast guard said, and Libya said it did not have the resources to carry out a rescue operation in rough seas.
Italy sent a plane, which found the refugee boat and directed the merchant ships there. A first attempt to disembark the 47 people failed on Saturday. A merchant ship could not get close enough because of the heavy weather.
When the Froland ship made another attempt on Sunday morning, the migrant boat capsized. Seventeen people were still able to be rescued on board the merchant ship, thirty others disappeared in the waves.
Merchant ships, planes and helicopters searched for survivors on Sunday and Monday, but the search was severely hampered by bad weather.
The new conservative government of Giorgia Meloni has promised to do something about the growing number of boat people. In the meantime, this number has continued to grow. According to the Italian Coast Guard, 17,600 people have already reached Italy via the Mediterranean Sea as of March 10 this year, compared to 6,000 in the same period last year. The coastguard announced on Saturday that three rescue operations off the southern tip of Italy had rescued 1,300 migrants and another 200 off Sicily.
The new migrant boat disaster follows one two weeks ago, when at least 79 refugees drowned off the coast of Calabria. The last two bodies ran aground this weekend.
"Infuriatingly humble social media ninja. Devoted travel junkie. Student. Avid internet lover."