Xi Jinping was re-elected as the Chinese president with 100 percent of the vote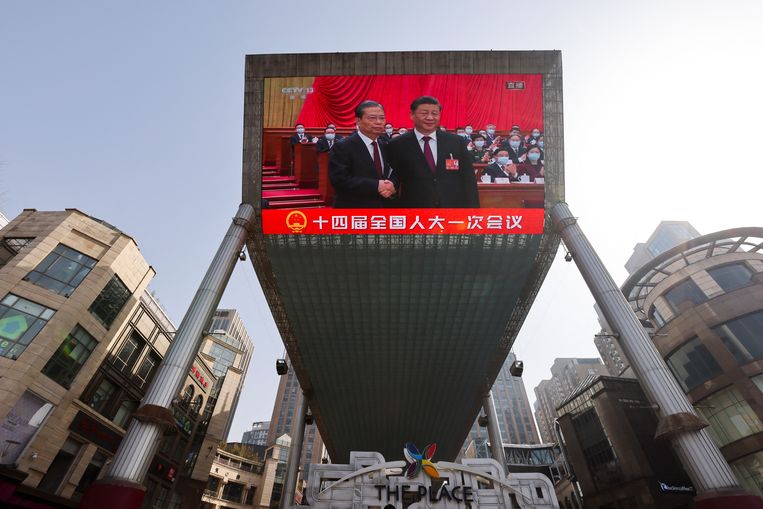 Previously, Chinese presidents were only allowed to serve two terms, but Xi changed this in 2018. A third term as party leader and army chief could see him in power for life.
Xi was elected president at the National People's Congress, the annual meeting in Beijing of China's nearly 3,000-member parliament, which is often seen as a voting machine. During the People's Congress, the Chinese government presents its economic and political plans, and the most important government positions, such as the prime minister and the presidency, are filled.
Earlier this week, the Chinese government unveiled its plans for economic recovery at the People's Congress, focusing mainly on boosting domestic consumption and foreign investment. Beijing also said it wants to restore confidence among private entrepreneurs. It has set a modest growth target of "around 5 percent" for 2023, after a severe disruption to the economy due to zero-covid lockdowns and government intervention in 2022.
New World Order

New foreign minister Qin Gang made a plea for a new world order at the People's Congress, citing Sino-Russian relations as an example. He accused the US of trying to contain China and warned of "destabilization" and "disastrous consequences". Beijing announced a major government overhaul to further centralize the drive for technological self-sufficiency.
In the last days of the People's Congress, which ends on Monday, a vote will be held on filling the most important state functions. That leadership of China's government and government organs largely overlaps with the leadership of the Communist Party of China, appointed at the Party Congress last October. Xi allowed himself to be offered a third term as party leader, and was able to completely fill the party leadership with his own confidants.
The way for a third term is clear

Xi initially derives his power from the post of Party Chairman of the CCP. In China, this position usually coincides with the position of President and Chief of Army Staff (Chairman of the Central Military Commission). The 2018 constitutional amendment paved the way for a third term as president, a formal extension of his most important third term as party leader.
In the past decade, Xi has greatly centralized and personalized power in China in pursuit of his mission of "the great resurrection of the Chinese nation." Xi focuses on state control of the economy, poverty reduction, technological progress and nationalistic pride, but diminishes freedom in China. The derailment of the zero-covid policy by 2022 led to the biggest public protests in China since 1989, despite the crackdown, along with major economic damage.
"Explorer. Devoted travel specialist. Web expert. Organizer. Social media geek. Coffee enthusiast. Extreme troublemaker. Food trailblazer. Total bacon buff."