What is Samsung TV+ and what can you do with it?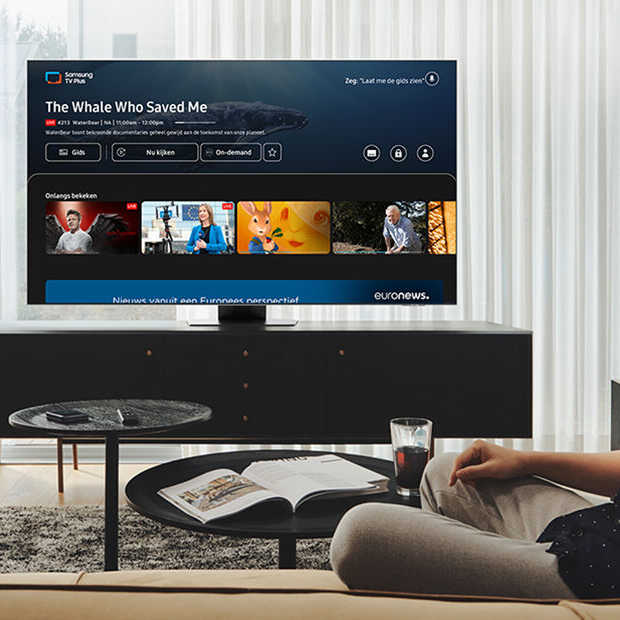 Samsung wants its streaming service to be viewable on non-Samsung TVs as well. Didn't know Samsung had a streaming service? It's called Samsung TV+ and here's what you can do with it.
Samsung TV Plus
On a Smart-TV from Samsung, you will already find the application: Samsung TV Plus. This is a free streaming service that you can find on your Samsung device (if it's from 2016 or later). There are all sorts of channels to choose from, such as sports, news and entertainment, where you see ads to "pay" for the service. The service comes pre-programmed as standard on Samsung devices. You don't have to sign in to it, but if you do, you have more options. More on that later.
Because you still don't know what Samsung TV Plus is. The funny thing is that it's not really a streaming service. At least it's not a streaming service like the mother of Netflix streaming services. It's not "on demand". It is a service on which you watch linear television. You pick the channel and that's what you get: Samsung plays what's on that channel based on what it's programming at the time and you watch that. You can't fast forward, you can't choose from all kinds of programs: just watch what happens. However, there are programs you can watch later.
Samsung streaming service
Fortunately, you can surf a lot on this streaming service, because around twenty channels are available: programs for children, documentaries for people eager to learn and, for example, Bloomberg TV+ for people who like to keep an eye on the business. world or world news. Reuters and The Guardian are in English, but there are also, for example, the Dutch SBS6 Classics. The choice is therefore quite versatile, so that everyone will find a channel to watch from time to time for entertainment or information. In the US they do it much better, by the way: there are over two hundred channels to choose from.
The biggest advantage of an account is that you can continue watching TV channels where you left off. A big plus, because then you don't have to miss anything completely and that makes it a bit more of a streaming service than a linear TV experience like when you just watch NPO1. It's even better to be able to do this on your tablet or phone, because Samsung makes those too. It is possible, but not yet in the Netherlands. At the moment, Samsung TV+ is only available in the United States on all Galaxy gadgets from the Korean brand.
Competitors
And Samsung is, according to Lowpass, also in conversation to see if other TV brands would be interested in using the app. Whether other brands are so enthusiastic about it, however, is another matter. After all, it seems a bit odd to have a competitor's brand name still big on your TV's home screen. Or, if Samsung were to make it really colorful, there would even be a standard button on the remote, like Philips TVs have a Netflix button.
If you have a Samsung device, you know what to do: maybe click on that pre-installed app you always see when you access HBO Max. You can at least see if you find a channel that suits you. And if not, you know where to quickly find your favorite streaming service.
Laura Jenny

When she's not tapping, she's traveling to the wonderful world of entertainment or somewhere cool in the real world. Mario is the man of her life…
"Bacon trailblazer. Certified coffee maven. Zombie lover. Tv specialist. Freelance communicator."