Voorburgs Dagblad | "The new terrace policy offers more space for terraces"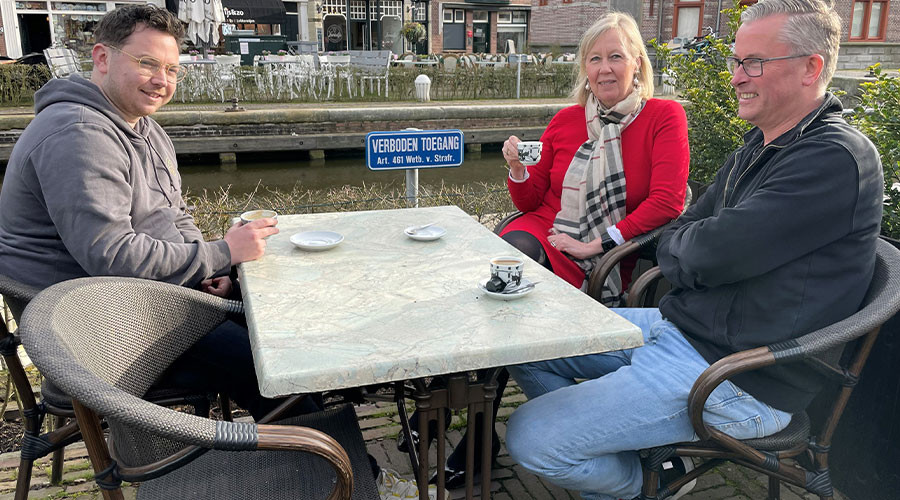 With the new terrace policy, the municipality gives contractors more space for their terrace. The policy was developed in consultation with contractors. It is important to coordinate with local residents and opt for sustainability wherever possible. In addition, special attention is paid to the appearance of the terraces around Sluisplein in Leidschendam and Huygenskwartier Voorburg.
Alderman for the Economy Astrid van Eekelen: "The terrace season will soon resume. The terraces offer lively streets and squares and a cozy atmosphere. The new policy gives entrepreneurs more space for their terrace and therefore more space to do business.
The "policy rules for the terraces of the municipality of Leidschendam-Voorburg 2023" replace the policy rules from 2015. A number of important changes are as follows.
To ensure that the catering sector can receive more customers, a more spacious front terrace is possible, in consultation with the neighbors. This concerns 3 meters per side wider than the width of the facade of the own catering company.
Island terraces can be divided by contractors by mutual agreement. These are terraces more than 3.5 meters from the front of the catering establishment.
To be able to sit warm on the terrace on the coldest days, entrepreneurs can offer their customers electric pillows, blankets and infrared heaters. Because the municipality strives for sustainability, heating the outdoor space using gas heaters is no longer permitted.
The Huygenskwartier and the Sluisplein are historic areas with their own appearance as a protected townscape. From now on, the terraces in this area will also have to integrate even better and correspond to the historical atmosphere.
Photo: Municipality of Leidschendam-Voorburg

"Food expert. Unapologetic bacon maven. Beer enthusiast. Pop cultureaholic. General travel scholar. Total internet buff."