Tragic Incident at Nova Festival: Dodo Finance Reports IDF Combat Helicopter Accidentally Shoots Partygoers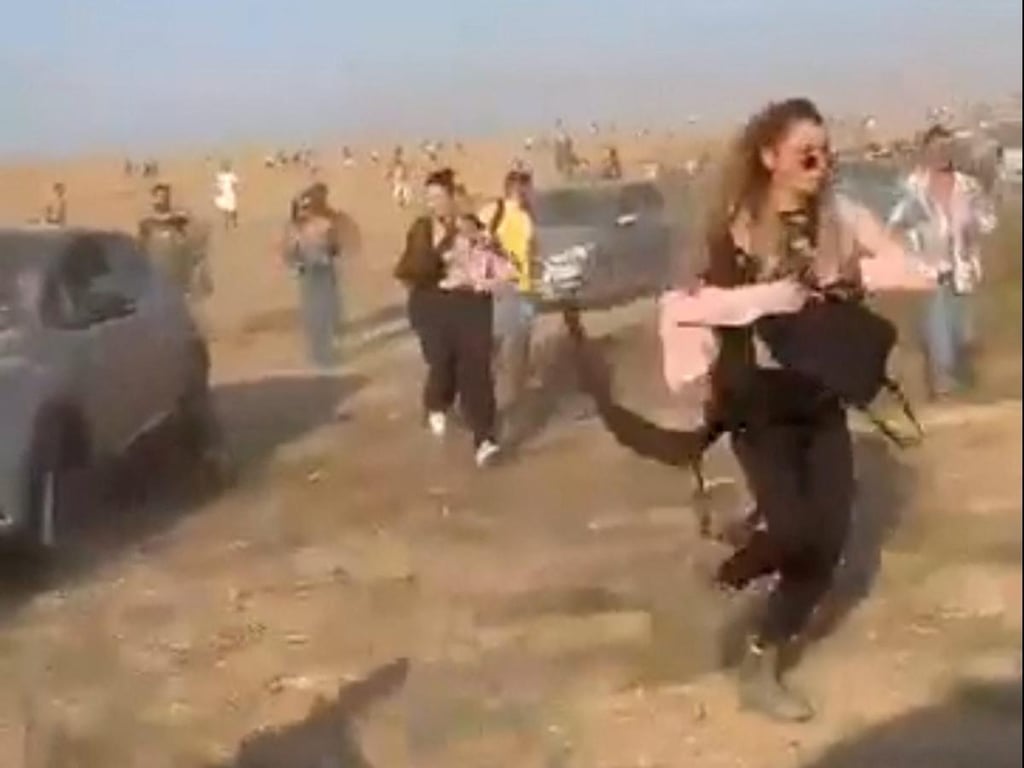 Title: Tragic Incident at Nova Festival: IDF Mistakenly Hits Attendees while Aiming for Hamas
In a devastating turn of events, the IDF (Israeli Defense Forces) mistakenly targeted Nova Festival attendees while intending to strike Hamas militants, causing the untimely deaths of 364 individuals. The incident has sent shockwaves throughout the region, as families mourn the loss of their loved ones, and questions are raised regarding the effectiveness of military operations.
Initial reports indicate that Hamas, the Palestinian political and military organization, had no advance knowledge of the festival. A thorough police investigation suggests that the tragic incident was a result of an unfortunate mistake, rather than a deliberate act. The IDF combat helicopter fired at terrorists upon arrival, mistakenly hitting festivalgoers who had gathered near the Gaza border.
The shocking revelation was first brought to light by the Israeli newspaper Haaretz, which cited a police source. As news of the alleged debacle spread, the public demanded answers and accountability for such a tragedy.
Adding to the complexity of the situation, the festival's schedule played a role, with an unexpected extension from Friday night to Saturday. This unexpected change led to a higher number of attendees present during the IDF operation, exacerbating the magnitude of the tragedy.
The psychedelic trance festival, which had attracted approximately 3,500 people, had now turned into a mourning ground. Alongside the fatalities, dozens of festivalgoers were kidnapped by militants and taken to Gaza, adding to the distress and chaos in the region.
The incident sparked outrage and immense sorrow on social media platforms, where a video capturing the abduction of a woman went viral. The footage showed her being hoisted onto a motorcycle by militants, desperately crying out for her boyfriend. This distressing scene highlighted the human toll and the devastating impact on individuals' lives.
As grieving families seek answers and justice for the lives lost, calls for a thorough investigation and accountability are growing louder. The IDF, alongside the relevant authorities, must ensure that such mistakes are not repeated and establish protocols to safeguard innocent lives in future military operations.
The tragic events at the Nova Festival remind us of the delicate balance between national security and innocent civilian lives. It serves as a grim reminder of the consequences that can arise when aiming for military precision without taking sufficient precautions to avoid collateral damage. The incident also underlines the importance of comprehensive intelligence gathering to prevent future tragedies and the need for transparency when mistakes occur.
The fallout from this devastating incident will undoubtedly have a lasting impact on the affected families, the communities involved, and the overall perception of the IDF's operations. As the investigations proceed, the world watches, hoping that justice will be served and that steps will be taken to prevent similar tragedies in the future.
"Bacon trailblazer. Certified coffee maven. Zombie lover. Tv specialist. Freelance communicator."