These versions of Android are better for your privacy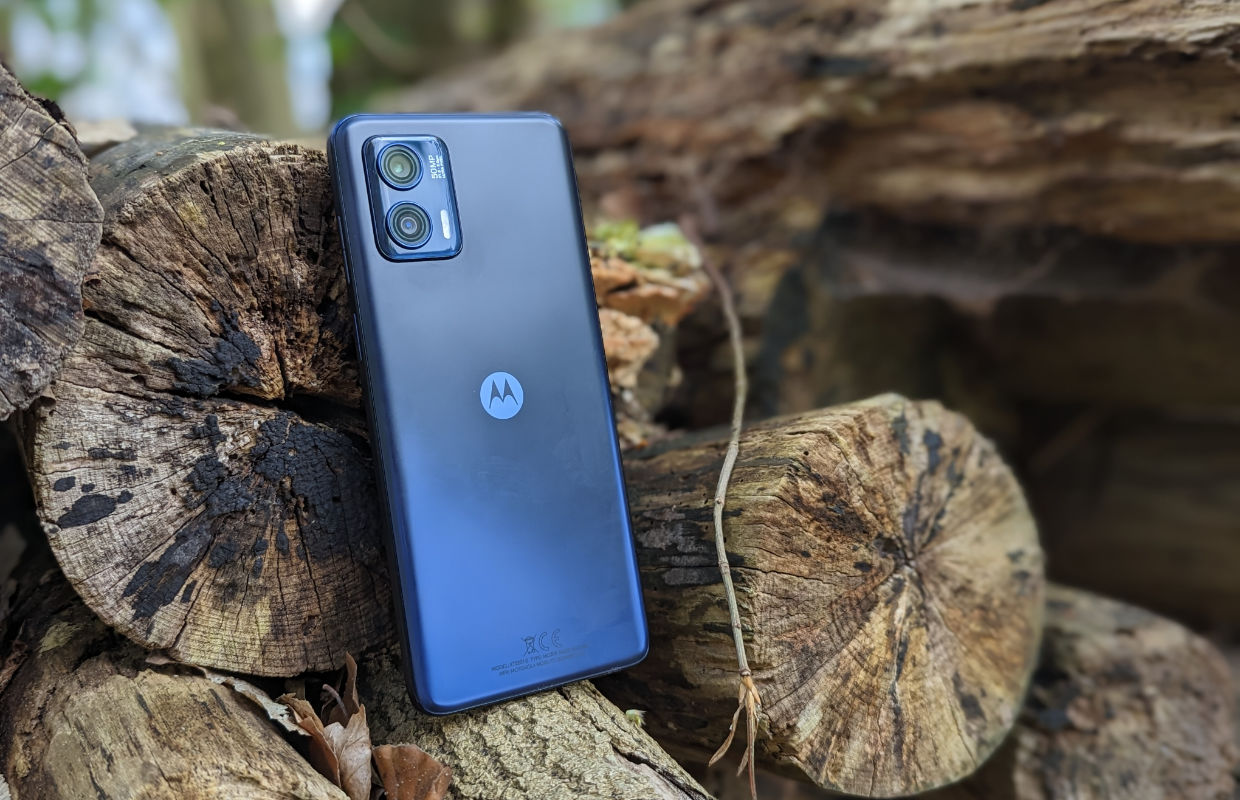 Did you know that Android has a lot of "flavors"? In this article, we will inform you about LineageOS, GrapheneOS and other so-called Android ROMs.
Read on after the announcement.
LineageOS, GrapheneOS and the Android ROM Phenomenon
You must have noticed that Android smartphones from different brands look different. For example, the software of a OnePlus device differs from a Samsung or Google phone.
Indeed, Android is an open source system. So you can customize the standard version by adjusting the source code. Not only manufacturers do this, but also (groups of) developers.
This article is about such software. These Android ROMs are modified versions of the original version with unique features. For example, ROMs stand out in terms of design, applications, functions and privacy.
Lineage OS
The most famous Android rom at the moment is LineageOS. This system was born from the ashes of CyanogenMod, its predecessor, in 2016 and has been growing ever since.
The big advantage of LineageOS is that it is very close to the standard version of Android. As a result, the system grants a lot of control to the user and almost everything can be customized. From refining trivial design issues to changing hardware settings, anything is possible.
Additionally, with LineageOS, it's possible to remove so-called bloatware or standard apps that you normally can't just remove. This way, you can choose to uninstall the default messaging, browser, or camera app and use an alternative of your choice.
A big advantage of LineageOS is the support. The system is maintained by a group of enthusiastic developers who regularly release software updates. This includes both security patches and version upgrades.
We have now arrived at version 20 of LineageOS. This one is based on Android 13. Lineage OS version 20 features a variety of improvements and innovations, including a new camera app: Aperture.
Additionally, LineageOS phones receive regular security updates. These patches do not add new functions, but they improve the level of security. Due to this extended support policy, some people choose to install LineageOS on their "old" Android phone. This way, the device always receives important security updates, even if the manufacturer has specified the device.
Not all Android smartphones can run LineageOS. On the system website you can check which devices are supported. LineageOS works on (selected) models from Fairphone, Motorola, OnePlus, and Samsung, among others.
/eos
LineageOS doesn't go far enough for you? Then you should be at /e/OS. This version of Android is derived from LineageOS and describes itself as a "degoogled" platform. Privacy is paramount on /e/OS and Google apps, such as Chrome and Gmail, are prohibited.
The same goes for Google Play Services. This program is standard on almost all Android phones, but you probably won't notice it much. Google Play Services ensures, among other things, that Android apps can communicate with each other and that they stay up to date. On the one hand, this ensures ease of use, but it also imposes a great (privacy) responsibility on Google.
The creators of /e/OS are concerned about digital surveillance, which is why you can easily block trackers and more. Advertisers use trackers to monitor users in apps and websites to show better personalized ads.
Installing /e/OS is not for everyone. THE standard installation software is supported by a handful of phones from brands like Fairphone, OnePlus, and Samsung. More tech-savvy people can download the software manually through the /e/OS website Download and install.
GrapheneOS
GrapheneOS floats a bit between LineageOS and /e/OS. This version of Android is maintained by a non-profit organization and does not include Google software, such as Play Services, by default.
But, it is possible. The technology makes it possible to use the benefits of Play services – such as a high level of security and access to the Google Play Store – minus the charges, including trackers. Therefore, you don't compromise on privacy, but a GrapheneOS phone works like a "normal" Android device.
GrapheneOS has more to offer. For example, you can organize access rights by application. This ensures that trivial applications, such as a calculator, do not have internet access. Also practical: with GrapheneOS, it is possible to create several user profiles. For example, you can easily share a tablet with roommates.
You probably can't install GrapheneOS. Namely, the software version only supports Google Pixel phones. Also, installation is not for everyone, as it is a rather technical matter.
This was just the tip of the iceberg in terms of Android roms. Many other custom builds of Android are available. Consider, for example, the Pixel experience – which makes your Android device look like a Google Pixel phone – or BlissOS, which emphasizes privacy.
Installing an Android rom is not without risk
We've mentioned it before: installing an Android rom isn't for everyone. Therefore, only start when you know exactly what you are doing and are aware of the risks.
To get LineageOS up and running, for example, you'll need to download an installer to your computer, download the Android ROM itself, and then remove your phone's default security. The latter will unlock the so-called boot loader Appointed.
Once done, you can start overwriting the default software. You are, so to speak, replacing the factory version of Android with your own chosen system (including the recovery version), in this example LineageOS. This process is also known as "blinking".
Does it look like an abracadabra? So don't start at all. After all, installing Android roms is not without risk. You may cause irreparable damage to your smartphone in the process. android planet is not responsible for any damages incurred and installing Android roms is entirely at your own risk.
The safest alternative to Android ROMs
Do you still find flashing Android ROMs a bit too exciting? Then start with the simplest and safest alternative: launchers. An Android launcher replaces the standard home screen and gives you more customization options, but is technically a lot less exciting. You can simply download a launcher from the Google Play Store. In the article below, we list our favorites.
Read more: 5 Android launchers we think are definitely worth checking out
"Bacon trailblazer. Certified coffee maven. Zombie lover. Tv specialist. Freelance communicator."