The technological singularity is closer than you think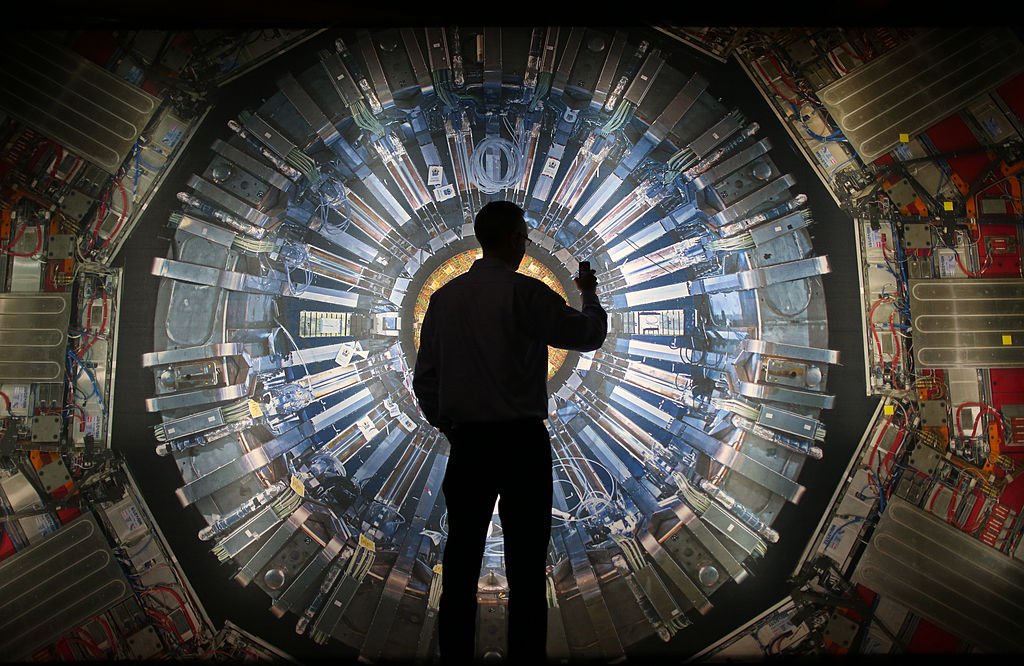 Some futurists have argued for decades that humanity is heading towards a so-called "technological singularity," a point where technological progress moves so rapidly that the human brain can no longer understand what is going on. Although their predictions were, according to some critics, overly optimistic, it seems that we are rapidly heading towards such a world. We may even be one of the last generations of "normal" people who will walk around one day.
The idea originated in the 1980s, when American mathematician and science fiction writer Vernor Vinge predicted that within 30 years, technological progress would allow mankind to develop superhuman intelligence. "Soon after, the human era will be over," he wrote in his essay. 'Singularity'published on March 30, 1993.
The argument goes: if humanity is ever able to create an intelligence capable of more than itself, a so-called "intelligence explosion" will occur. Whether purely AI or a combination of the human brain with cybernetic implants; the result, according to Vinge, will be the same: a feedback loop of an intelligence that is becoming more and more powerful. Because, if a human being can create something more intelligent than himself, it makes sense that this even more intelligent entity can take a step further, after which his successor can do even more, and so on.
Meanwhile, just under 30 years have passed since "Singularity" was published. So far there is no question of superhuman intelligence, even less of an explosion of intelligence. AI chatbots like ChatGPT can be awesome, but so far little has resulted in true artificial reasoning ability.
But we are not that far off.
Pushed limits
To see how close a singularity is, just take a look at the hype surrounding the current wave of AI. It started at the end of November, when ChatGPT was first launched globally. Of course, that's not to say that ChatGPT and all the other generative AIs that have sprung up since then are even close to self-aware. A simple logical question to the chatbot painfully exposes how limited its capabilities are.
Generative AIs like ChatGPT, but also DALL-E and GitHub Copilot are what we call "narrow AI", AIs capable of performing a single task very well. To achieve technological singularity, more is needed, say most futurists. It means so-called "artificial general intelligence" (AGI), an AI capable of matching or exceeding any intellectual task a human can perform.
But the first steps in this direction were taken decades ago. A classic example is the story of "Deep Blue", the IBM supercomputer that defeated world chess champion Garry Kasparov in 1997. Until then, most people thought that playing chess well required intelligence. deeper. Yet humanity has been dethroned by a still very rudimentary narrow AI. Deep Blue's profit was so remarkable that Kasparov himself was convinced that IBM had cheated. He claimed that the computer showed too human intelligence.
After the Deep Blue profit, many scientists repented. Either way, chess would not show any particular characteristics of intelligence. After all, the game is built very logically, unlike things that elevate human intelligence above that of a computer. Think about creativity and the ability to think abstractly. This logic has withstood a number of other victories for narrow AI, such as back then IBM's Watson the game 'Jeopardy!' won in 2011. Or else Alpha Go beat the Go world champion in 2016.
But as generative AI begins to break through, the frontier must once again be pushed.
Creative AI
After all, ChatGPT has become famous in part for its apparent creativity. Although the program works by generating content based on a gigantic database of pre-existing content and is therefore incapable of abstract thinking, the same cannot be said for its "creativity".
After all, the tool is capable of writing texts, designing movie scripts, making marketing plans, livening up texts and an almost endless amount of other things that could only be done by creative people. for a long time. Other generative AIs such as DALL-E are also capable of generating works of art that are limited only by the abstract ideas of people entering orders.
While it can be argued that this is not "real" creativity, it seems likely that the line between human creativity and machine creativity will become increasingly blurred as generative AI will mature, just as Deep Blue provided only the first impetus to do things differently. on the nature of raw intelligence.
Rapids
And while human reasoning skills are currently unparalleled, it may well be that this too will eventually be approached by an AI. After all, logic has been lost over the past decades and now creativity is also beginning to believe in it. There is no reason to think that the progress will stop there.
On the contrary: it seems to be gaining momentum. Over the past thirty years, the world has been turned upside down several times, first by the rise of the personal computer, then by that of the smartphone. The third wave, that of generative AI, is now fully engaged. ChatGPT is called an "iPhone moment" for a reason.
We just have to wait for the fourth wave. Chances are it will have even more of an impact, at least if we can go by the trends of the last few decades. It is still difficult to predict what it will look like. But what we can say is that technology will play an increasingly important role.
Of course, we cannot yet say what will happen in the future. Some futurists believe that AI will soon overtake humanity to such an extent that we will actually create a "god". Others think it's impossible and that human intelligence is unique and cannot be surpassed. Either way, we live in exciting times.
(nd)
"Bacon trailblazer. Certified coffee maven. Zombie lover. Tv specialist. Freelance communicator."