The door of the owner's cell 'Hotel Rwanda' is left ajar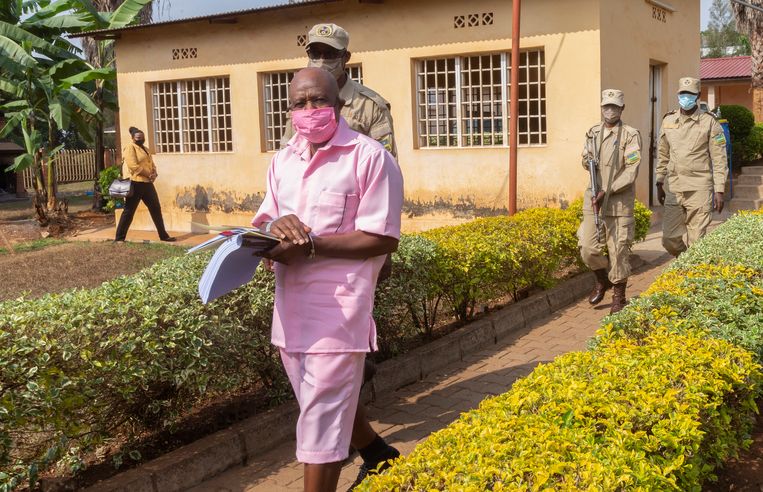 The cell door of Rwandan folk hero Paul Rusesabagina has opened ajar. A popular hero, at least in the eyes of the Western world, who knows him as the main character of the film Rwanda Hotel. Don Cheadle plays the role of Rusesabagina, who risked his life to help hundreds of Tutsis escape the 1994 genocide. In his own country, he is serving a 25-year prison sentence.
It is a punishment that the dissident received, according to his supporters, for his harsh criticism of Rwandan President Paul Kagame. But last Monday, Kagame said talks were underway to "resolve the situation around Rusesabagina", Reuters news agency reported.
"We are not stuck in the past"

The US government, among others, has for some time been pressuring the Rwandan regime to overturn the terrorism conviction, which Kagame has always opposed. But the situation seems to be turning. "We are not stuck in our past. We are looking at options to resolve this issue," Kagame said in an interview.
Rusesabagina, in possession of an American residence permit, left his country in 1996 after an assassination attempt, and spoke out on several occasions from the United States against Kagame and the role of his party the RPF during the 1994 genocide. Rusesabagina was arrested in 2020 when he boarded a flight from Dubai to Burundi, which landed in the Rwandan capital of Kigali. In September 2021, he was sentenced to 25 years in prison.
During his trial, he admitted having links with the opposition but nothing to do with its military branch, which the judge saw differently. His supporters dismissed the trial as a sham trial. He was also allegedly illegally kidnapped by the regime while fleeing Dubai.
Read also:

The hero of 'Hotel Rwanda' is now on trial for terrorism

He didn't want to be called a hero. What he did an honest man should do. This is how Paul Rusesabagina saw it in 1994, when almost a million people were massacred in Rwanda. The largest population group, the Hutus, defeated the Tutsis, who were the powerful and wealthy class.
"Bacon trailblazer. Certified coffee maven. Zombie lover. Tv specialist. Freelance communicator."