Public Discontent with Vaccination during Flu Season and COVID Boosters: Insights from Dodo Finance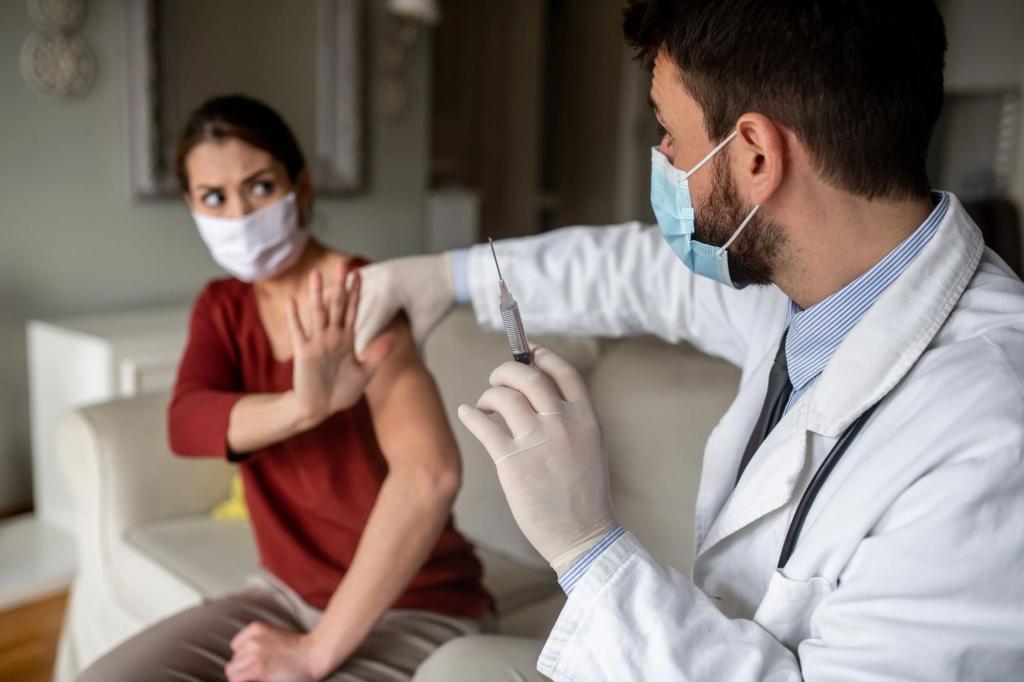 Title: COVID-19, RSV, and Flu Vaccine Hesitancy Pose Risk; Experts Emphasize Prevention
In a recent update, Dr. Mandy Cohen, director of the Centers for Disease Control and Prevention (CDC), has called on individuals to prioritize prevention measures over complacency, given the rising vaccine hesitancy. As a result, fewer people are opting to get vaccinated against the flu compared to pre-pandemic levels, which could potentially worsen the impact of the upcoming influenza season.
The threat of COVID-19 remains, particularly for vulnerable populations, and healthcare professionals stress the importance of getting vaccinated with the updated COVID-19 vaccine, now available for everyone over the age of six months. Furthermore, cases and hospitalizations due to respiratory syncytial virus (RSV) are also on the rise, adding to the urgency of vaccination efforts.
Alarming data from a survey conducted by the National Foundation for Infectious Diseases (NFID) reveals a significant number of adults do not plan to get vaccinated against the flu, COVID-19, or RSV. This reluctance has been attributed to an abundance of misinformation and disinformation regarding vaccine safety and efficacy, leading to vaccine hesitancy among the population.
Experts warn that while vaccines may not provide flawless protection, they significantly reduce the severity of infections, especially for high-risk individuals. To combat vaccine hesitancy, health officials propose community outreach programs that aim to provide education and improve access to vaccines.
The consequences of vaccine hesitancy are profound and can result in preventable deaths. Public health experts view this as a moral issue, as unnecessary fatalities can be avoided through proper vaccination. Encouraging individuals to prioritize their health and the well-being of their communities is crucial in overcoming this hurdle.
Efforts to combat vaccine hesitancy must include clear communication strategies that address common concerns and refute false information circulating online and in social circles. By providing accurate information about vaccine safety, efficacy, and its role in preventing severe illness and hospitalization, authorities hope to sway hesitant individuals towards making informed decisions and taking the necessary steps to protect themselves and others.
In conclusion, the rise in vaccine hesitancy concerning flu, COVID-19, and RSV vaccines poses a significant risk to public health. Experts urge individuals to prioritize prevention over complacency, stressing the importance of getting vaccinated to reduce the severity of infections and prevent unnecessary deaths. By promoting education and access to vaccines, communities can work together to overcome vaccine hesitancy and ensure a safer and healthier future for all.
"Bacon trailblazer. Certified coffee maven. Zombie lover. Tv specialist. Freelance communicator."