Pence lashes out at Trump for storming the Capitol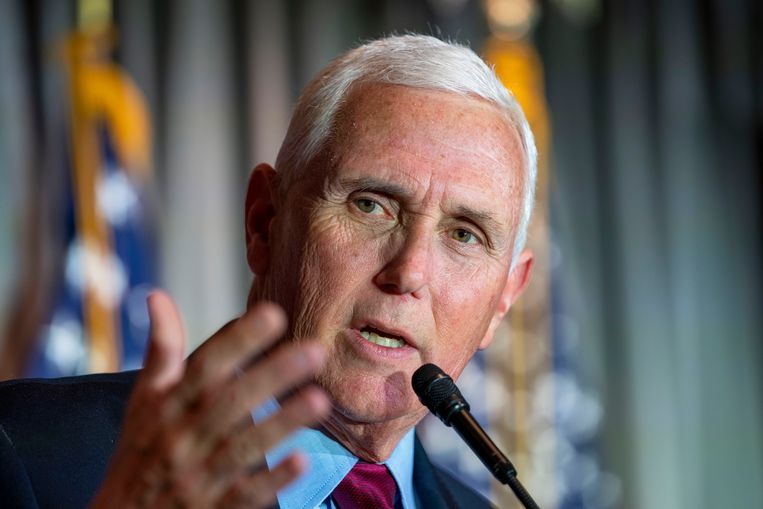 Speaking at an annual dinner with reporters, Pence said history will "hold Trump accountable" for what happened during the storming of the Capitol on Jan. 6, 2021.
"President Trump was wrong," Pence said in a speech about that day. Trump then addressed a crowd of furious supporters and called on Pence, as Senate president, to end Joe Biden's election victory. "I had no right to annul the election results. His reckless words endangered my family and everyone in the Capitol that day.
Trump has already announced his presidential bid, but there are rumors in Washington that Pence will also run. He distances himself from Trump with statements like this. Because the dinner at which Pence spoke on Saturday is usually a lighthearted and humorous event, he began his speech with a joke: "I will wholeheartedly and wholeheartedly support the Republican nominee…if it's me."
Read also:
Fox News Knew It Was Spreading Conspiracies, But Did It Anyway

High-profile app traffic paints a disturbing picture of Fox News' journalistic culture. The American news channel continued to hammer on electoral fraud, for purely lucrative purposes.
"Devoted bacon guru. Award-winning explorer. Internet junkie. Web lover."