Ocean Currents On Earth Are Decreasing: Why It's A Problem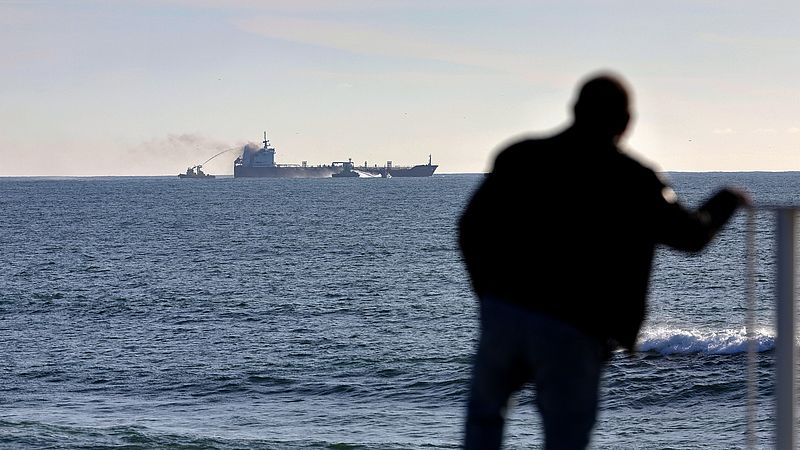 These are striking results of the Australian research: not only the speed of the ocean current in the northern hemisphere, but also that in the southern hemisphere is decreasing. The result: faster global warming and violent storms in Europe.
The phenomenon has already been seen in the film Two days later from 2004: the ocean current in the northern hemisphere stopped, leading to extreme weather events and a new ice age. It won't go as fast as in this Hollywood scenario, but there's certainly cause for concern.
Absorption of CO2 in the sea
"Ocean currents are slowing down," says oceanography professor Erik van Sebille. "We already knew this happened in the Northern Hemisphere, but now it appears to be happening in Antarctica as well."
Van Sebille explains how these currents work: "At two points in the world, cold water goes down to the depths of the oceans. This creates a current. This current transports warm water and ensures the absorption of CO2 in the sea. ."
Vicious circle
That cold water is the problem. "It now appears that the Antarctic ice sheets are melting so rapidly that a layer of fresh water is being created in the sea. Fresh water is lighter than salt water, so it sinks much less."
The result: CO2-rich water does not sink, so CO2-poor water does not rise. The top layer therefore removes less CO2 from the atmosphere. It's a kind of vicious circle, explains Van Sebille. "Less CO2 uptake by the sea means more CO2 in the air. This means the land is warming faster and ice caps are melting faster, which slows the ocean current."
Temperature differences
It will also be noticed that the ocean currents decrease according to the temperature on earth. "The slowing of the Arctic ocean current means that there is more warm water left around the equator. The temperature in the tropics will therefore increase, while it will become colder in Europe."
Temperature differences with the tropics are the cause of violent storms in Europe. "Then we will have more," says Van Sebille.
Is the ocean silent?
How much should we care about it? Van Sebille goes back to Two days later: "There's a grain of truth in that. What's wrong with this movie is that it's going really fast there. It really doesn't happen in a day."
But it's not inconceivable that the ocean would come to a complete standstill, as it does in the film. "It has happened before in the past, during ice ages. But whether it will happen soon with climate change, we don't know for sure. Some models say yes, some say no."
"Infuriatingly humble social media ninja. Devoted travel junkie. Student. Avid internet lover."