Miedema disappointed: 'It's a matter of entertainment, not the players' health'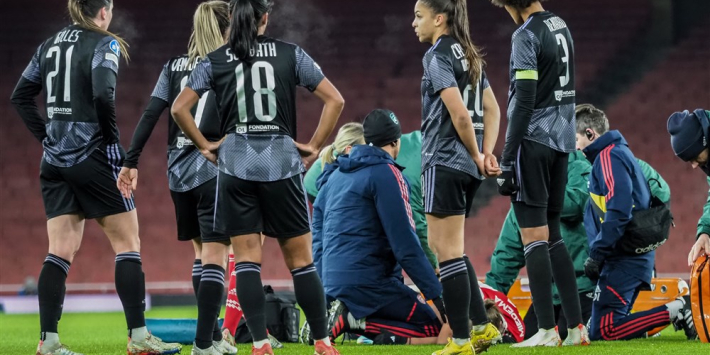 The Sports Personality of the Year awards will be handed out tonight in Salford. Vivianne Miedema and her partner Beth Mead attend the event, the former spoke with the LIT on his injury. "It got better and it can happen to anyone," Miedema said, leaning on her crutches.
The all-time top scorer for the Netherlands women's national team suffered a serious injury last week when she tore her anterior cruciate ligament. The serious injury seems to weigh heavily on his participation in the World Cup. "It's not realistic. I hope I can continue playing football for a few more years after this. I would really like to go to the World Cup, if a miracle happens I might be there, but I don't assume that," concludes Miedema.
The women's football schedule in England is overloaded. May this be a reason for her serious injury, the top striker prefers to start in the middle. "It's hard to say. I think that says enough if you look at the top 20 players in recent years, five of them have torn the cruciate ligament. We really have to factor in even more serious injuries in beginning of the year. The game schedule needs to be adjusted. It's about entertainment, not the health of the players."
Miedema's partner Beth Mead also tore her cruciate ligament this season. The two appeared at the gala on crutches, a touching but also sad image. The two players have to fear for their participation in the World Cup this year with their country.
"Bacon trailblazer. Certified coffee maven. Zombie lover. Tv specialist. Freelance communicator."