King Charles was crowned in Westminster Abbey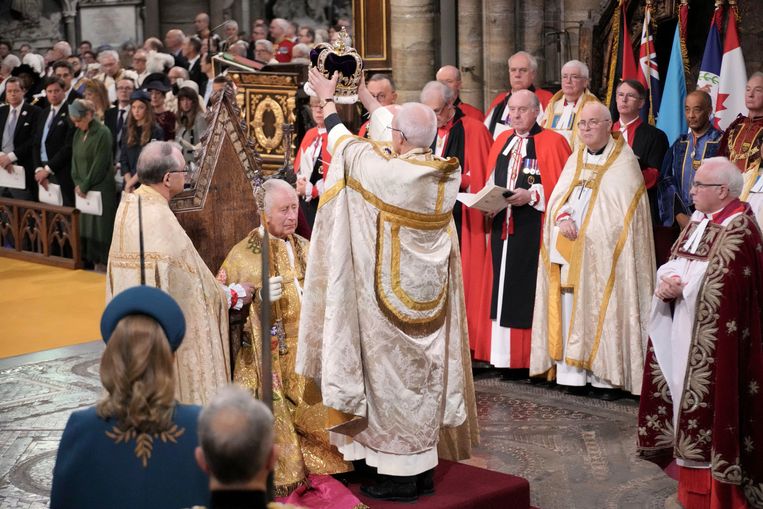 The BBC has also thought about the lesser royalists. Chanel gives some tips for escaping Charles' circus.
Avoid central London, this is the first tip. "To avoid the flag-waving crowds, steer clear of Hyde Park, Green Park and St James's Park. If you are arriving by car, roads around Knightsbridge, Waterloo, Leicester Square and Vauxhall Bridge will be closed."
According to the BBC, traveling on the metro is also not a good idea today. "Public transport is packed, so if you don't want to encounter revelers with posters and paper crowns, steer clear of the subway."
And take a day off from social media here's the BBC's tip: "Social media will be full of Coronation content this weekend, so why not go offline and switch off your phone? If that sounds a little harsh, skip the weekend news."
The broadcaster says the time you would normally spend scrolling and messaging is better spent in the garden. Or take a long walk or something Parkrun!
According to the BBC it's simple: the countryside charity has created a map of the UK's quietest places. Let's hope those places are quiet too.
Joost van Velsen
"Explorer. Devoted travel specialist. Web expert. Organizer. Social media geek. Coffee enthusiast. Extreme troublemaker. Food trailblazer. Total bacon buff."