Ex-President Bolsonaro returns to Brazil after three months: Will he lead the opposition or throw a spanner in the judiciary?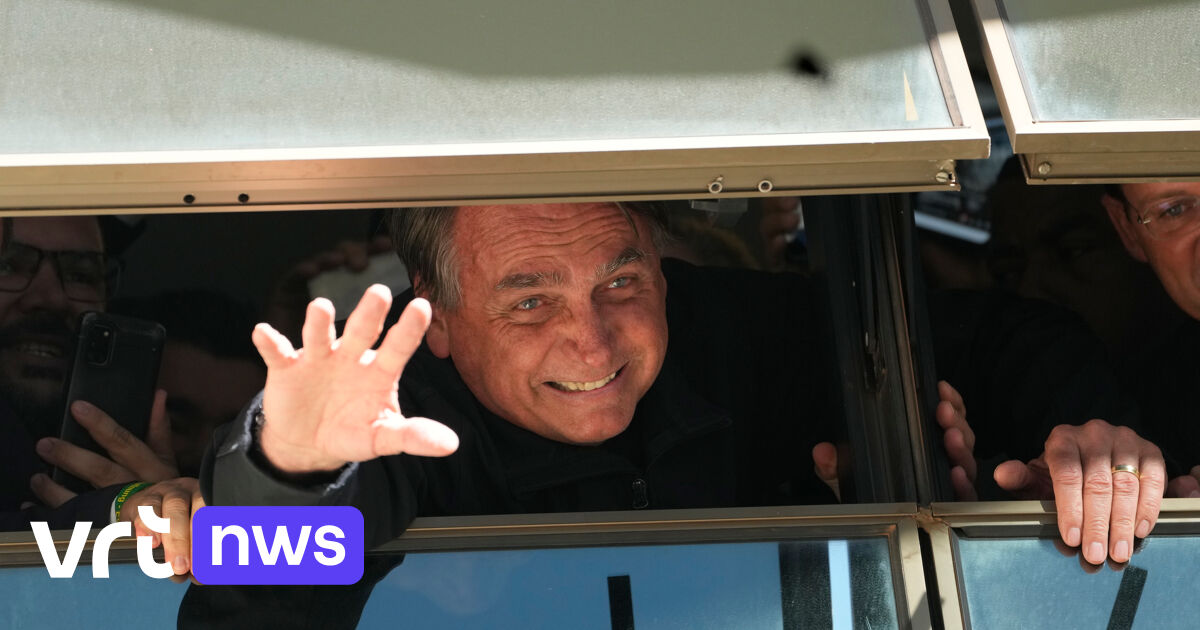 Jair Bolsonaro landed in Brasilia, the capital of Brazil, at 12 noon Belgium time. Unlike three months ago, he did not board a military plane, but a commercial one. Several hundred supporters met him at Brasilia airport, but they didn't actually get to see him there, or at least not for long. A short time later he went to the headquarters of his Liberal Party, where he was met by supporters.
Bolsonaro doesn't really go out in public. His supporters at the LP headquarters could only see him shaking their heads through the window. The former president addressed those in the building. "Those in power now, not for long, will not be able to make the country what they want," he told his party colleagues on social media. "We have 20 seats (in parliament) and we have alliances in other parties. We are the majority and we want the best for our country."
Hundreds of officers were called in and the Esplanade of Ministries was closed to prevent irregularities in the city itself. The government was certainly not impressed with the reception of the former president. According to a minister from Lula's government, fewer people took to the streets than police had expected. He called the reception a "failure" and demonstrated Bolsonaro's "weak leadership".
"Explorer. Devoted travel specialist. Web expert. Organizer. Social media geek. Coffee enthusiast. Extreme troublemaker. Food trailblazer. Total bacon buff."