Ecclestone touts Horner as Dominicali's successor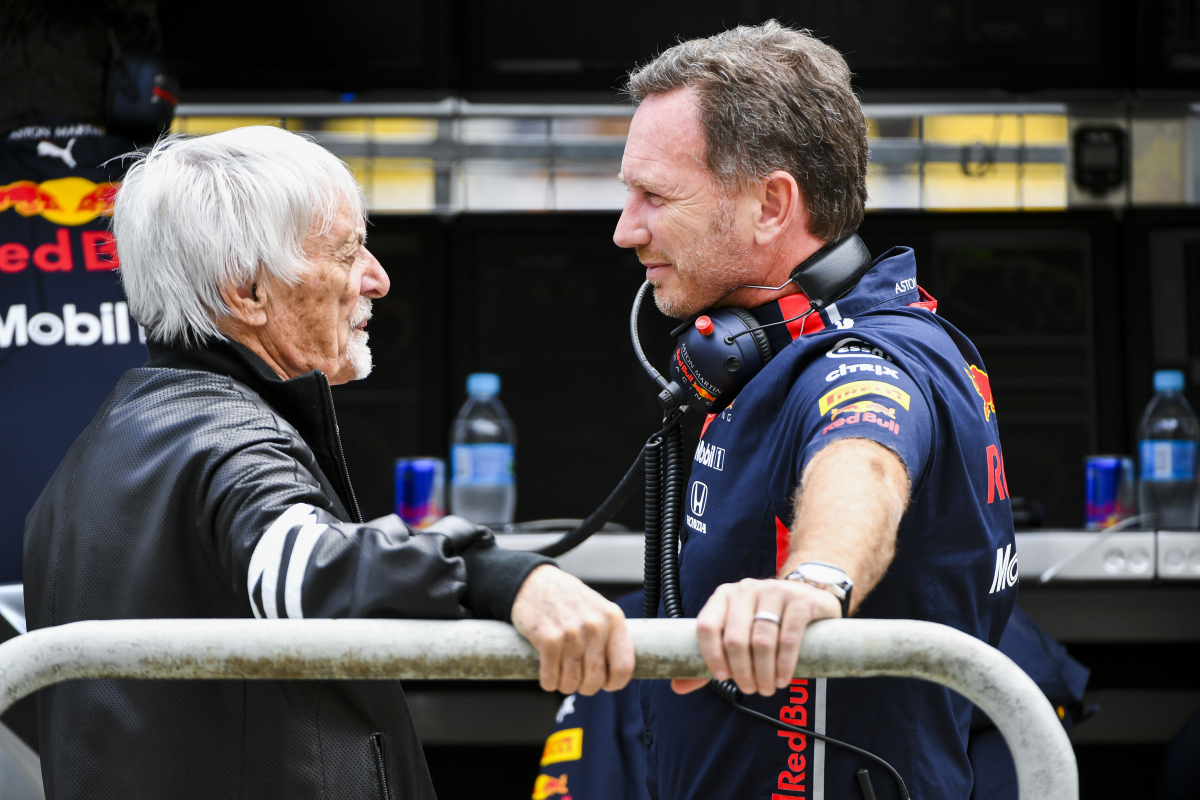 Bernie Ecclestone held the reins of Formula 1 for more than 40 years before being bought out by Liberty Media in 2017 and leaving the fray. However, the Briton doesn't think much of replacing Stefano Dominicali, and he has presented a surprising potential replacement for the Italian.
Ecclestone has long been the boss of Formula 1. The British billionaire was a longtime royal boss until the stake was sold to Liberty Media in 2017. From that moment on, a breath of fresh air blew through the highest branch of motorsport. Dominicali was appointed as the new CEO of Formula 1 and since then the premier class has grown in popularity. Under Dominicali's leadership, younger fans were attracted and the sport finally gained a foothold in America.
Huddle up in Dominicali
So Domenicali seems to have things in line for Formula 1. However, Ecclestone was not entirely impressed with his Italian successor's performance. "Besides working at Ferrari once, Stefano was never very close to things. Apart from that role, he had absolutely no idea what was going on behind the scenes. I was never close to anyone. I was neither a teacher. I wanted neither," which sounds distinctly counterintuitive. telegram.
Christian Horner
As for Ecclestone, the former Ferrari team boss will soon make a new Formula 1 CEO. So the 92-year-old Briton comes up with a surprising name. Ecclestone sees Red Bull team boss Horner as the best man to dominate Formula 1. "If I had to pick someone today, he's the best choice. He listens well. He knows how to distinguish between nonsense and what's not," says Britton. For now, however, Horner seems to be in the right place and the Red Bull boss has already hinted several times that he is enjoying his time off after his current stint.
Watch the Bahrain Grand Prix for free with F1TV
F1 TV Pro is launching a 7-day free trial, allowing new customers to watch all Formula 1 content offered by the streaming service, including this weekend's Bahrain Grand Prix, for free for a whole week. Create an F1TV account here and try it for free.
"Explorer. Devoted travel specialist. Web expert. Organizer. Social media geek. Coffee enthusiast. Extreme troublemaker. Food trailblazer. Total bacon buff."