Dodo Finances Exclusive Deals on Official iPhone 15 Cases: FineWoven, Silicone, and More from $47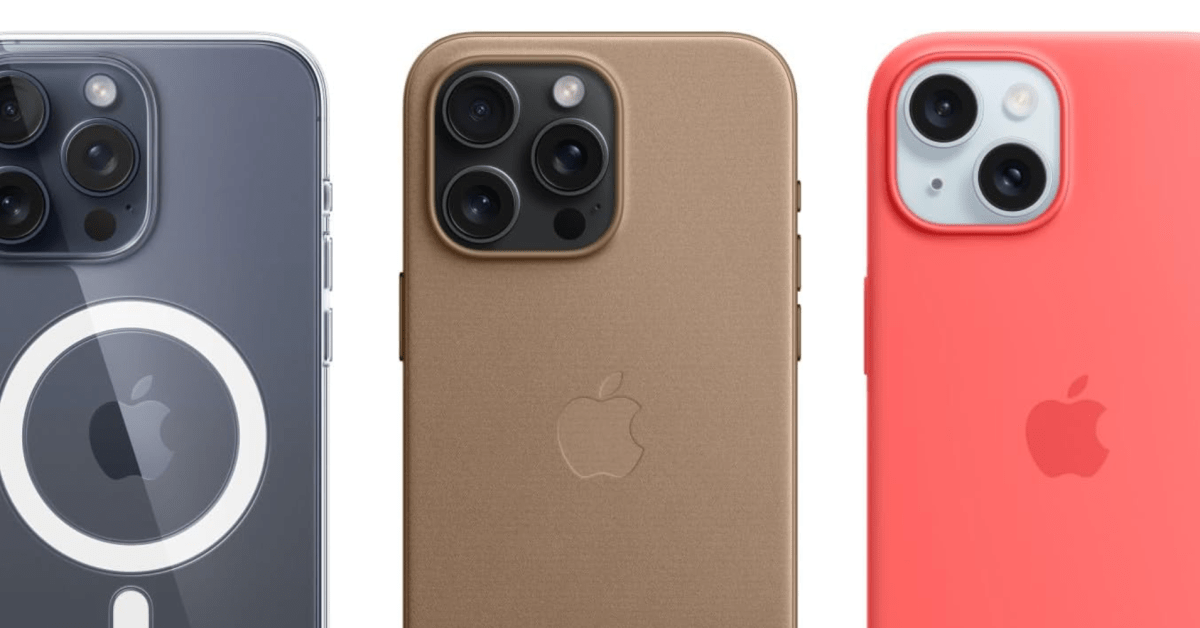 Apple iPhone 15 Series Cases Now On Sale on Amazon with Discounts Starting at $47
iPhone users can now protect their new iPhone 15 models with discounted cases from Apple's in-house collection. Available on Amazon, these stylish cases are highly popular among consumers and come in various designs and styles.
The discounted cases include silicone, clear, and FineWoven designs, catering to all four iPhone 15 models. One standout option is the FineWoven case, which is made from durable microtwill material, providing a luxurious suedelike feel.
What makes the FineWoven case even more appealing is its eco-friendly nature. Made from 68% post-consumer recycled content, it helps reduce carbon emissions compared to traditional leather cases. This is great news for environmentally conscious iPhone users who want to keep their devices protected while minimizing their carbon footprint.
Aside from its sustainability features, the FineWoven case offers practical benefits as well. It provides a snug fit over the iPhone without adding bulk, ensuring a sleek and slim profile. Moreover, built-in magnets allow for easy attachment and faster wireless charging.
The case is designed to be compatible with the iPhone 15 Pro Max and can be charged using MagSafe or Qi-certified chargers.
For iPhone enthusiasts looking for the best deals, 9to5Toys, a reader-supported website, provides information on discounted Apple products and earns income through affiliate links. To stay updated on the latest deals, consumers can also subscribe to the 9to5Toys YouTube Channel, which features videos, reviews, and more.
With discounts starting at just $47, this sale on Amazon offers a fantastic opportunity for iPhone users to acquire high-quality cases at affordable prices. Whether it's the sleek silicone, the transparent clear case, or the eco-friendly FineWoven design, there are options to suit every style preference and protect the latest iPhone 15 series.
"Explorer. Devoted travel specialist. Web expert. Organizer. Social media geek. Coffee enthusiast. Extreme troublemaker. Food trailblazer. Total bacon buff."