Dani Ploeger becomes a professor in Munich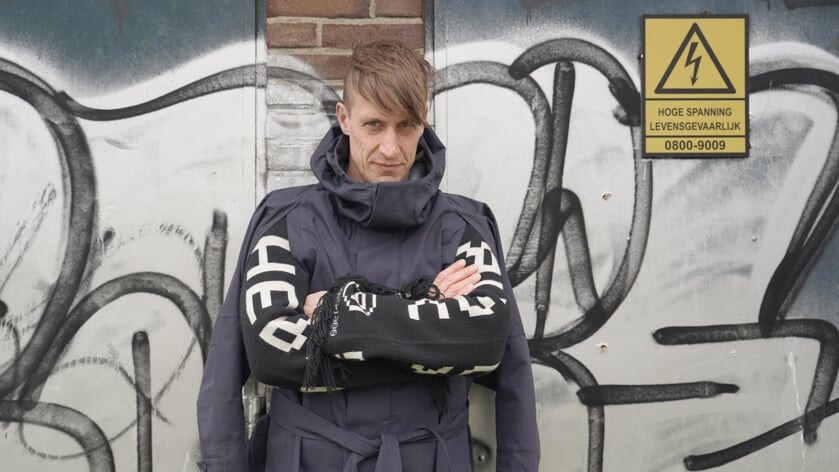 Ploeger studied at various universities in the UK and applied for the job in Munich eighteen months ago. "The program is completely new and what was asked of me corresponded exactly to my profile," says Ploeger. "After a very long process, we have now come to the conclusion that we can start." The application process was a bit of work. For example, Ploeger gave a talk, held a seminar, and had many conversations. "I'm very happy with it, especially because it's a new field. I was given a budget to give more form and content to the program.
Innovative company
Dani Ploeger discovered that art is perceived completely differently in Germany than in the Netherlands. "People there are very progressive and people consciously think that art is a fixed value to invest in, it's different here. The idea prevails there that artists must be involved in order to achieve an innovative society. You just need creative people who think outside the box. That is why investments are made in cultural infrastructure. It is about having a broad vision of the future. It's of course good that I can tell them that here in Zeeland. Here they think I'm crazy, of course there too, but they give me something to do.
Neither left nor right
For Ploeger, it is a relief to work in the German artistic climate. "The idea that supporting art is something left or right is nonsense," Ploeger said. "The idea that exists here that art is a left-wing pastime is a complete misperception of what art can be and mean. Here in Zeeland too, the idea is that artists should not reach out, but should be able to support themselves. Typically, policy makers in the sector do this themselves. Money for art actually goes to office jobs. In Munich, I was not once asked what skills I will teach students that will help them earn money later.
In the scaffolding
Ploeger will not welcome the first group of students to the amphitheater until October 2024. "Until then, I will continue to develop the training", specifies Ploeger. "It's a new field of study, so until then I will be traveling a lot and visiting other universities." The fact that Ploeger will assume the presidency in Munich does not mean that he will disappear completely from Zeeland. "It's a part-time job that I hope I can combine well with my own artistic projects. Also, the German academic year only lasts eight months, so I will leave, but I won't leave either. And I will definitely continue to do projects in Zeeland.
"Devoted bacon guru. Award-winning explorer. Internet junkie. Web lover."