Current heat in southern Europe virtually impossible without climate change | climate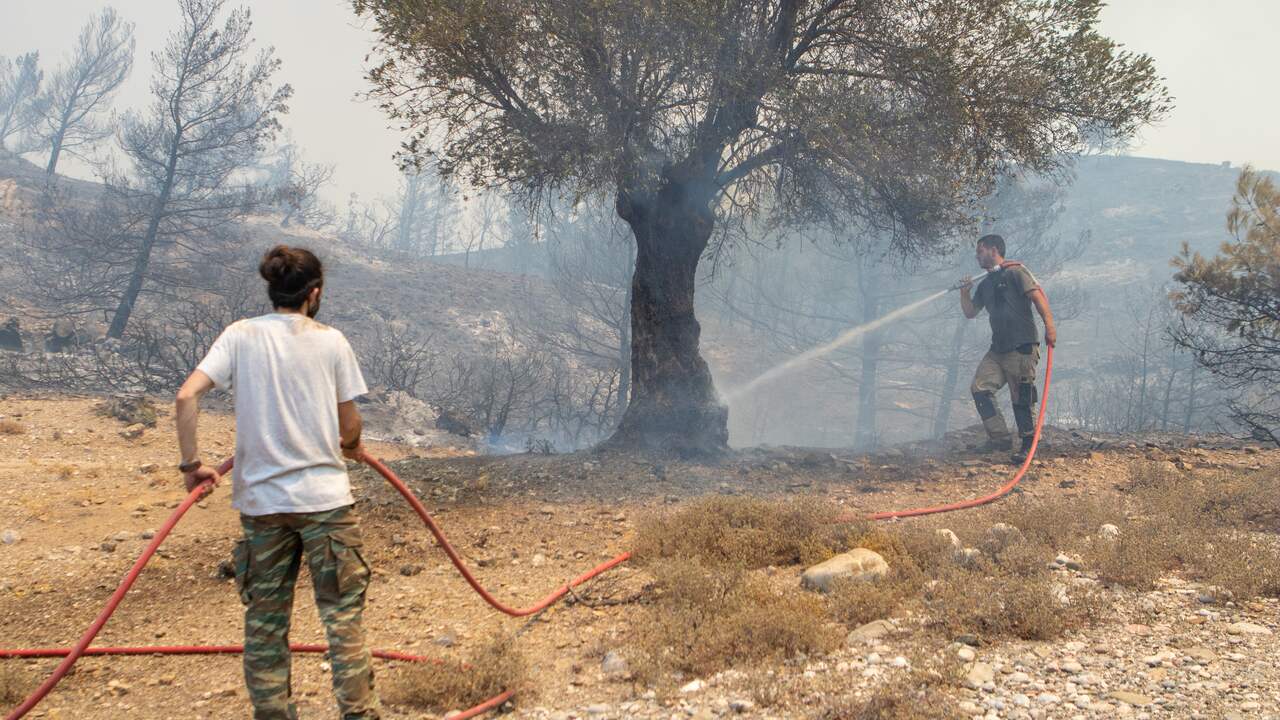 ---
Southern Europe and the United States are in the throes of heat waves that would have been virtually impossible a century ago. The heat wave in China is also much more intense than it would be without climate change.
Record temperatures in Rome, parched olives in Spain and tourists hastily leaving the Greek islands under the smoke of forest fires. Meanwhile, temperatures above 50 degrees were recorded in China and the southern United States.
Do we see an effect of climate change here? World Weather Attribution (WWA) scientists answer with an unequivocal "yes". WWA is an international network of climate institutes set up to study extreme weather events.
Their research, published on Tuesday, shows that climate change has made the likelihood of the current heat wave in China "at least fifty times" greater. In southern Europe and the southern United States, perceived heat would have been "virtually impossible" without global warming.
Summer heat increases twice as fast as the average temperature
The results are not surprising, says Friederike Otto of Imperial College London, one of the researchers involved. "The world hasn't stopped burning fossil fuels, the climate continues to warm, and heat waves are getting more and more extreme. It's as simple as that."
Otto is an international authority on the study of weather extremes. What she calls "simple" is the heart of the story: the earth is getting warmer, so are the heat waves.
But there is a more complicated story behind it all. Heat wave peak temperatures are increasing much faster than the average temperature increase. This is because heat leads to drying out. As a result, evaporation decreases and temperatures continue to rise.
Italy should be 2.5 degrees cooler with this wind direction
The planet is not warming evenly, says co-author Sjoukje Philip of KNMI. According to the research, climate change has increased current temperatures in southern Europe by 2.5 degrees.
That is to say, with exactly the same weather situation, there would now also be a heat wave in the original climate, but then 2.5 degrees cooler. "Our research shows the major impact of warming on local temperatures in Europe," Philip said.
KNMI is the founder of the method used. In addition to meteorological measurements, climate models are used. They then operate in two positions: one based on the climate over a century ago – and the other based on the current climate, which is 1.1 degrees warmer.
Conclusions may differ: droughts are often exacerbated by climate change, but not always with extreme rainfall. For example, WWA found no connection to the floods that hit Italy this spring. The connection is invariably greatest with heat waves.
With continued warming, extreme heat is becoming more common
As warming continues, heat waves like July 2023 will become more frequent. Southern Europe now has an annual chance of 1 in 10. If global warming reaches 2 degrees, this heat will occur every two to five years. By then, southern Europe could also cross the 50 degree mark in summer.
According to Philip, the new research therefore underscores "the urgent need for Europe" to address both the source of the problem and policies to mitigate its consequences.
"Infuriatingly humble social media ninja. Devoted travel junkie. Student. Avid internet lover."