At least ten dead due to flooding in earthquake area Turkey | Abroad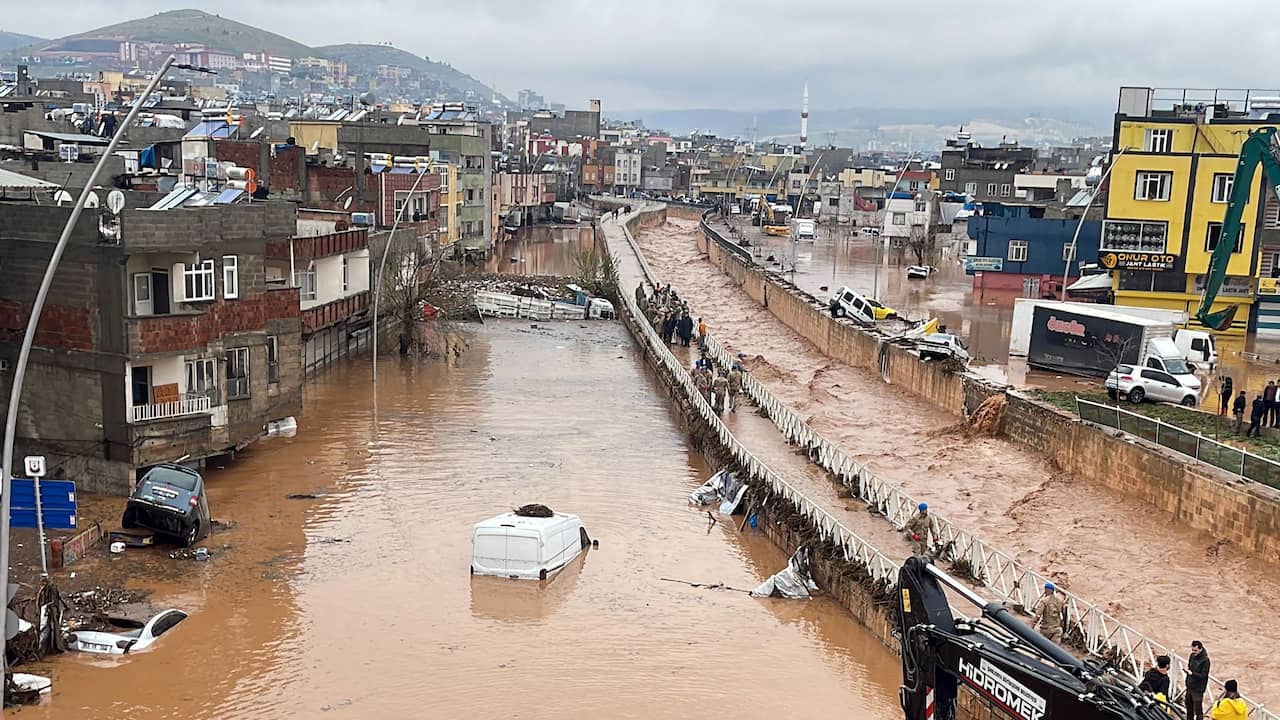 ---
More than a month after the devastating earthquakes in Turkey, part of the affected area is now under water due to heavy rains. According to Turkish media, at least ten people died in the floods and ten others are missing.
The Sanliurfa region in particular has been hit hard by the water. Local media are sharing images of completely flooded streets and drifting cars. The governor of the region fears that the balance sheet will increase further.
Authorities are calling on all residents to move to safe areas. The Turkish State News Agency Anadolu writes that some houses were also flooded.
Due to heavy rains, schools in the area remain closed. A number of patients from the local hospital have been transferred to other towns because the intensive care unit is flooded.
Earthquakes in southern Turkey in February destroyed thousands of homes and displaced many people. Many of them are temporarily living in tents and are therefore extremely vulnerable to flooding.
Tents were flooded in Hatay and Adiyaman provinces. In the latter region, a container house was also swept away by the current, killing one person and leaving four missing. Heavy rain is also expected for the next two days.
Unfortunately, this content cannot be displayedWe do not have permission for necessary cookies. Accept cookies to view this content.
"Infuriatingly humble social media ninja. Devoted travel junkie. Student. Avid internet lover."