Amnesty strongly criticizes Fifa after the awarding of World Cup clubs to Saudi Arabia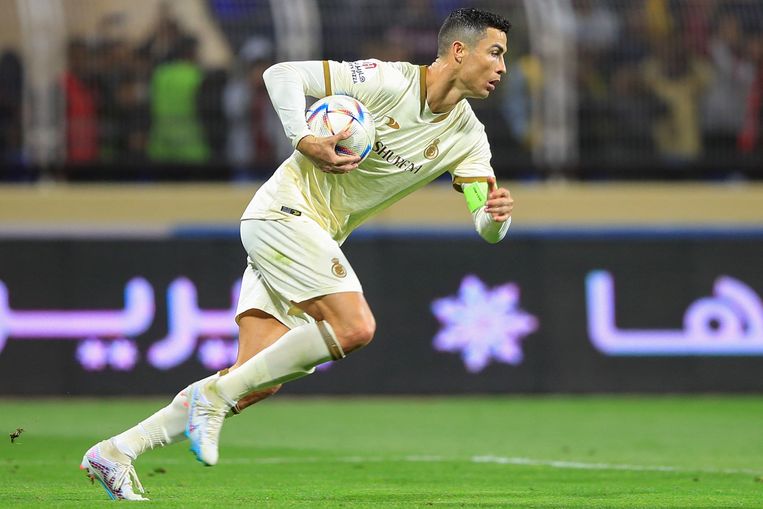 The chance of the World Cup taking place again eight years after Qatar in a country with a questionable human rights record has increased this week. FIFA on Tuesday unanimously decided to award Saudi Arabia the hosting of the World Cup for club teams. In December, seven clubs, including the Champions League winner, will play a small tournament. From 2025, FIFA wants to extend this annual Club World Cup to 32 participants.
Amnesty International believes that FIFA, after Qatar, is once again blind to "the horrendous balance of human rights in a Gulf state". 'The union', says Stephen Cockburn of the human rights organisation, 'is complicit in a blatant form of sport washing' – using sport to mask a negative reputation.
In Saudi Arabia, Amnesty found restrictions on freedom of expression, regular executions and corporal punishment, unfair prosecutions, systematic discrimination against the Shia minority, limited rights for women and harsh penalties for critics. Crown Prince Mohammed bin Salman has been the de facto head of state since 2017 and despite his apparent reforms, the crackdown on dissent has intensified, Amnesty said.
Billions of petrodollars

Bin Salman, by tossing billions of petrodollars, has taken sports washing to a new level. The Saudi state investment fund bought Newcastle United football club, organized an unrecognized golf tournament and took over Formula 1 for ten years.
The Saudis reportedly offered $20 billion for the whole of Formula 1 last year. American Liberty Media, which bought the sport for $4.4 billion in 2017, shunned the offer as it believes its investment will be worth much more in years to come. Bin Salman takes his place in the waiting room.
His big goal is the 2030 World Cup. To that end, Cristiano Ronaldo and Lionel Messi have been named ambassadors for the bid this year. In 2018, the Saudi state showed its willingness to spend 25 billion dollars for the organization of a new major quadrennial World Cup for clubs from all continents. Fifa boss Gianni Infantino agreed, but did not convince UEFA.
The "real" World Cup

Saudi Arabia would prefer to stage the 'real' World Cup on its own, but Fifa won't accept that after all the criticism of the award to tiny Qatar. From 2026 (USA, Mexico, Canada), a World Cup must be divided between at least three countries. Spain, Portugal and Ukraine are candidates for the 2030 World Cup, as are Argentina, Uruguay, Paraguay and Chile.
Saudi Arabia is a candidate along with Greece and Egypt. According to the news site Policy the Saudis have offered the other two countries to cover the costs of all stadiums and infrastructure, on the condition that three-quarters of all matches of the 48 participating countries are played in the oil state. The leftist opposition in Greece is against it. "Why do we give our name, which stands for freedom and democracy, to Saudi Arabia?"
"Introvert. Avid gamer. Wannabe beer advocate. Subtly charming zombie junkie. Social media trailblazer. Web scholar."