A hiker finds the body of Emilia (75) who disappeared from Maasmec…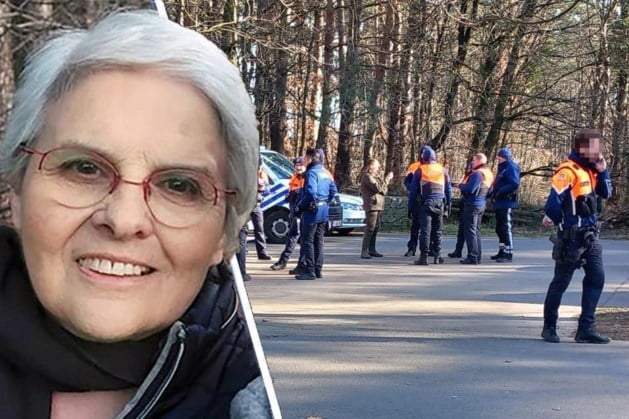 Maasmechelen
–
A hiker found the body of Emilia Chini (75), the woman with dementia, who had been wanted for almost a week in the Mechels Bos in Maasmechelen on Tuesday. This is confirmed by the Belgian police.
Chini escaped the notice of her son and husband at their home in Eisden-Tuinwijk on Wednesday afternoon and has been missing ever since. For almost a week, the police combed the residential area and the forest with hundreds of volunteers and tools. On Sunday, the woman's slipper and handkerchief were found about a mile from her home.
The area was then investigated on Monday with a helicopter and sniffer dogs, but without results. On Tuesday, a hiker found a body in the Meisberg forest, near the Steenweg in As. It's about 1.5 miles from Chini's place. Police attended the scene and also called a doctor for further examination. Shortly after, it was confirmed to be Emilia.
It was still planned for Tuesday – after six days of fruitless search – to send a sonar boat to the water at Terhills, but the discovery of Chini's body put an end to any uncertainty for the family. Her children saw a photo of the body in the early afternoon. "It was indeed about mom", explains her son Dominique. "They found her not too far from where her slipper was found on Sunday."
His mother was found by an unknown hiker. "It's a pity that in the end an occasional passer-by had to find her. On Sunday, after finding her slipper, we were no longer allowed to go into the woods with volunteers. A lot of precious time was thus wasted lost. In a way, we still had some hope. Anyway, she's been found now."
Read also Maasmechelen under the spell of the search for the missing madwoman Emilia (75): handkerchief and slipper found
"Infuriatingly humble social media ninja. Devoted travel junkie. Student. Avid internet lover."