50th International Rugby Tournament: "The crème de la crème of rugby"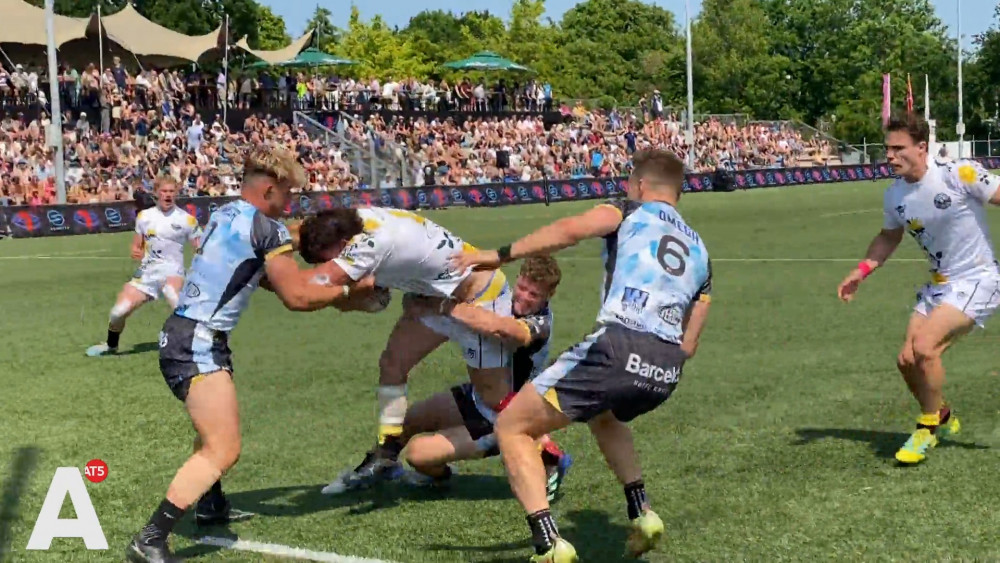 Organized last weekend Amsterdam Rugby 7s the annual rugby tournament for the 50th time. Hundreds of amateur and professional teams from all over the world met in Nieuw-West.
Two days in a row, the rugby players fought against each other and it has now been 50 years. The location is the Sportpark de Eendracht, where, in addition to grounds belonging to the AAC Amsterdam rugby club, football pitches were also used for matches.
"The Netherlands is not really a rugby country," explained Ruben Albstmeijer, one of the players who took part in the tournament on behalf of the AAC. "But it's great that we are attracting all the best countries in the sport," he refers to rugby players from countries like New Zealand. "Our football is their rugby."
Women's teams also participated in the event. "As a little girl I always watched it and now I can finally play myself," says AAC women's team player Julia Morauw. "All those girls I was watching: here I can play against them"
And although the Netherlands is not a rugby country, the sport is thriving here. According to NOC*NSF figures, rugby club membership has increased by 11% over the past five years. Julia and Ruben therefore think it is important that this tournament is there. "That way we really bring the Dutch rugby community together and we can grow it later," says Ruben.
"I hope Amsterdam will play a major role in this," said tournament president Mariëlle van den Bovenkamp. "Amsterdam is always for the rugby players and for us the place to be. We now have around four rugby clubs in and around the town. And so we have this tournament."
"Devoted bacon guru. Award-winning explorer. Internet junkie. Web lover."